355 Squadron

&
Mr J. G. Stean OBE.,F.R.I.C.S.,A.C.I.Arb.,
(my Dad)
SEAC (South East Asia Command)
& The Consolidated Liberator
History of No. 355 Squadron.
Squadron Motto
Liberamus per caerula

(We liberate through tropical skies)


Squadron Badge



355 Sqn existed from 18 August 1943 until 31 May 1946 (less than three years). Its first aircraft (Liberator IIIs) arrived in October 1943 and it undertook its first bombing mission on 20 November when three aircraft bombed the central railway station in Mandalay.
It continued to attack targets in Burma such as the infamous Burma-Siam railway, airfields, bridges and harbour installations. On the 2 May 1945, Fighter Commands only VC of WW2, Wg Cdr J B Nicholson, was flying as a passenger in a 355 Sqn Liberator, when it ditched at sea following an engine fire. Its last mission being carried out on 7 August 1945 by four Liberators attacking the Burma-Siam railway.
With the end of hostilities, it undertook transport duties including the dropping of supplies to POWs carrying freight to Panang and dropping food supplies to the starving inhabitants of Southern Burma. Originally operating from Salbani in India, it moved to Digri in January 1946, returning to Salbini in April. Before disbanding the squadron joined No 159 in carrying out an aerial survey of the area.
Squadron Bases were:
Salbani August 18, 1943 to January 2, 1946
Digri January 3, 1946 to April 2, 1946
Salbani April 3, 1946 to May 31, 1946
Aircraft types flown:
Liberator III October 1943 to July 1944
Liberator VI May 1944 to September 1945
Liberator VIII August 1945 to May 1946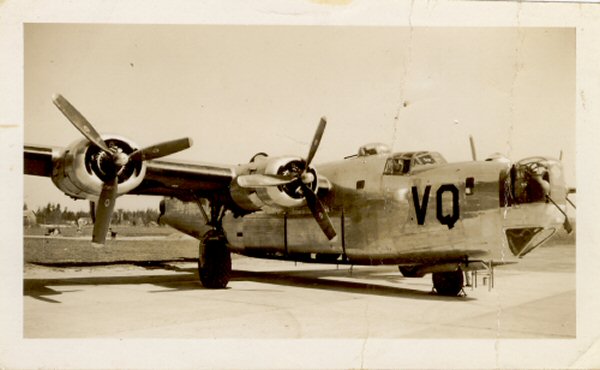 355 Squadron - the last plane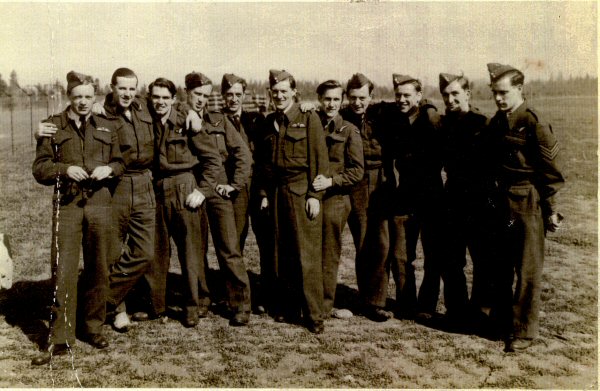 Mr Jack Stean (5th from right)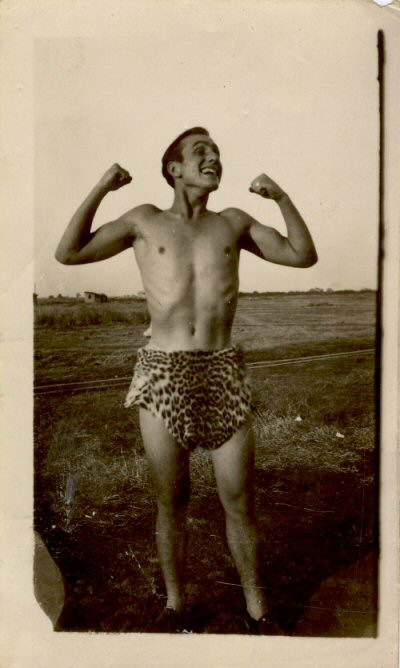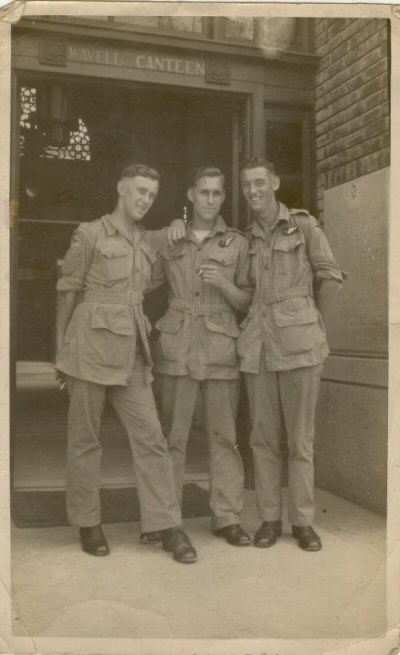 | | |
| --- | --- |
| Was this a special pose just for my mum? | Always at the centre of things.... |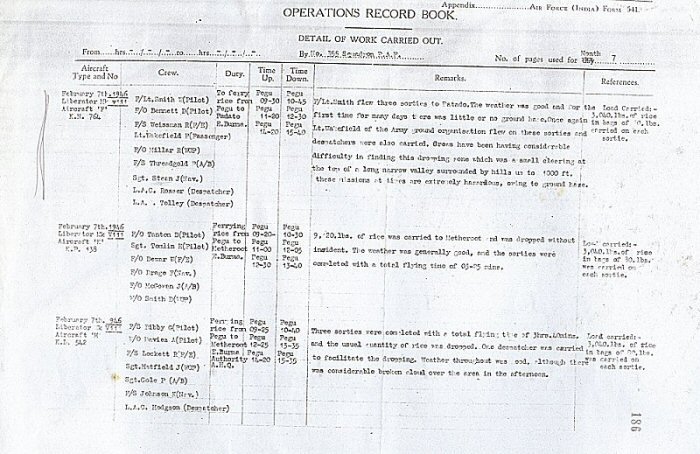 A page from the Squadron Operations Log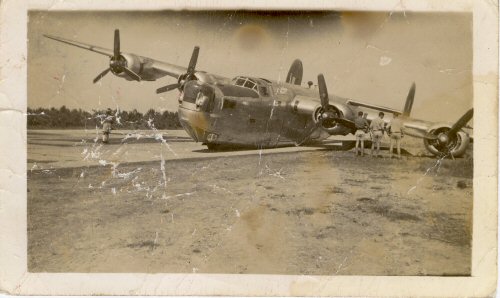 Salbani, December 1945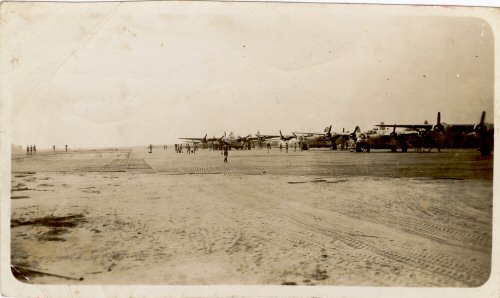 355 Squadron, Pegu Strip, Salbani, near Calcutta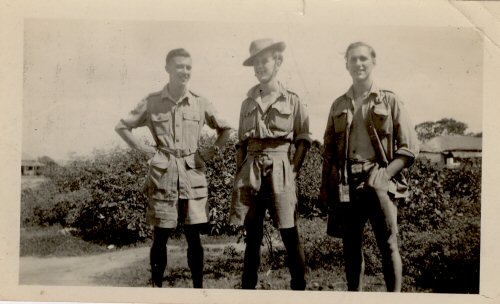 ...and looking very casual....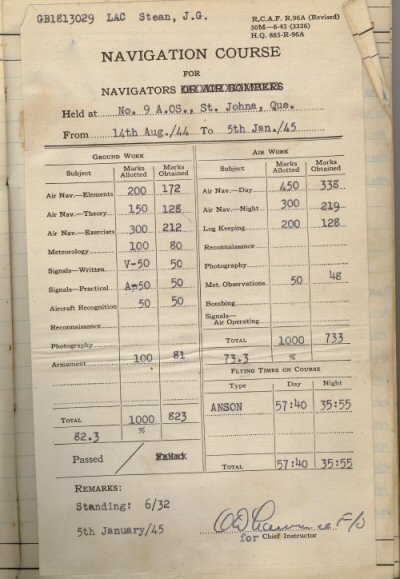 LAC J. G. Stean's Navigation Course - taken from his Flying Log Book
another extract from his Log Book