HMS Harpy
Destroyer
The Ship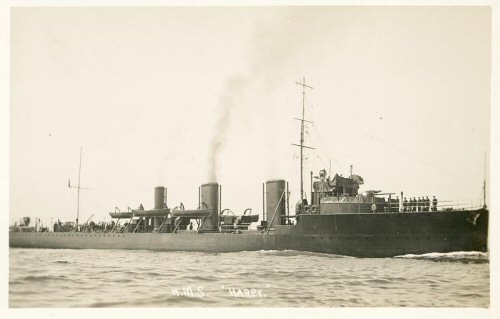 Sold for Scrap 1921
HMS Harpy was built by White and launched 27/11/1909. She was sold for breaking up at Sunderland, 1/11/1921.

HMS Harpy, Beagle class, served in the Mediterranean and Home waters, including service off the Dardanelles (August - November 1914) and again in support of the Gallipoli campaign (April - December 1915), with her commander was Sir Gerald Charles Dickens KVCO CB. The Beagle class (officially rated as the G class in 1913) was a class of sixteen destroyers of the Royal Navy completed between 1909 and 1910. The Beagles served during World War I, particularly during the Dardanelles Campaign of 1915.


Sorry, no postcards for this ship.